Decorating a Motivating Office Space
Having an office with decor that's motivating will make you more productive and creative. Read this article to find out how to achieve it.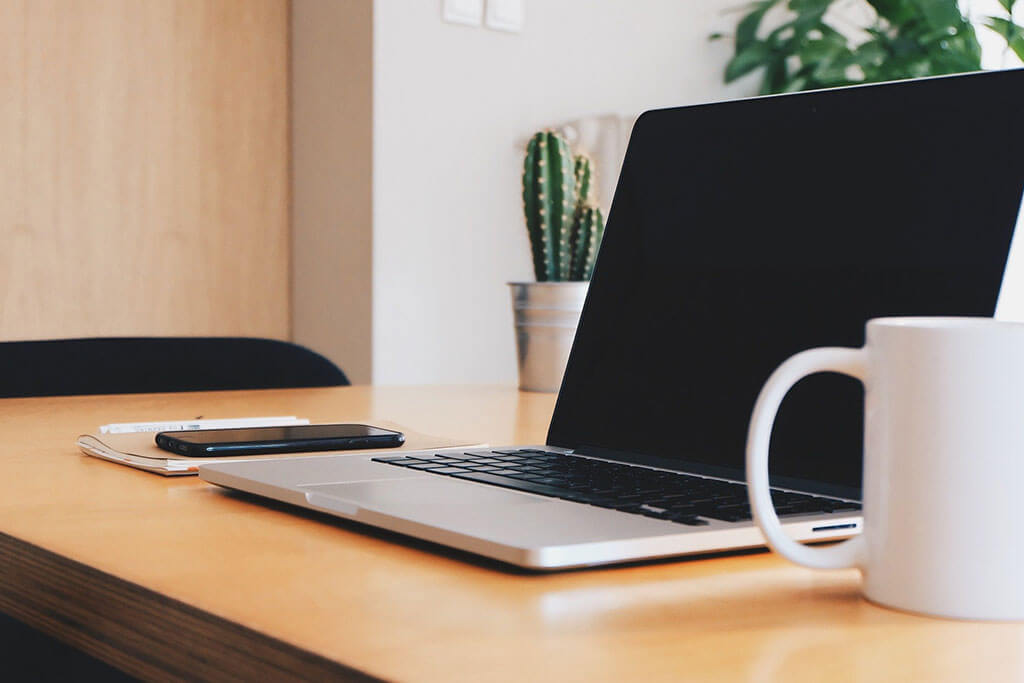 After more than a year and a half of closures and restrictions due to the COVID-19 pandemic, it's more important than ever that your return to work office space is motivating. Particularly when more of us have been working from home than ever before. This is why we're going to give you some tips for decorating a motivating office space.
If you're one of those people who isn't feeling motivated about returning to the office environment, you must read this article. We'll tell you how to make your office a motivating space, through decoration. In addition to having a reason to arrive at work each day, you'll enjoy a space where your ideas will easily flow.
Decorating a motivating office
Regardless of the style of your office, (whether it's closed or open), there are a series of decorative tips that'll personalize this space, to the point of motivating you to get to work there every day.
If you can implement all of these ideas, it'll be very beneficial for you. If this can't be achieved due to some institutional restriction, try to implement one or the other.
Add a little green
According to the psychology of color, green is the color of nature and humanity and it represents hope and emotional balance. In addition, this color is also related to the fertility of thoughts. So it's a great idea to have a wall painted in this color in your office.
Additionally, try to have plants near you, as they have a positive effect on the fluidity of your creativity. This is confirmed by an investigation from Texas A&M University in which it was discovered that workers who have plants on their tables have 15 percent more ideas, compared to colleagues who don't have plants.
Create a motivating office space: listen to music
Music influences your brain in many ways. One of them is related to stress and it's indicated that classical music generates effects on the nervous system that reduces this sensation.
In addition, studies indicate that upbeat music stimulates divergent thinking–the one that prompts the brain to generate new ideas.
Keep everything in order
Try to keep your desk and everything related to your office in order. Ideally, whenever you get to work, your table and drawers should be neat and clean. In this way, you'll avoid feeling overwhelmed.
Ideally, spend five minutes at the end of your day sorting your papers. Clear your things away and leave everything ready to work with the best energy for the next day.
Create a motivating office space: take breaks to relax
Although it's not decorating advice, taking breaks to relax at work greatly influences motivation. It's on this list because it's necessary to complement the environment to achieve your goals. Take a few minutes in the morning and others in the afternoon so that your mind wanders and the workday doesn't become overwhelming.
It includes joint movements of the hands, stretching of the legs, and the intake of light food. You'll return to work with the desire to continue with your tasks.
Use air freshener
Smells are another way to stimulate creativity, productivity, and relaxation. That's why it's good to place an air freshener in your office.
Fragrances such as bergamot stimulate the creation of new ideas, lavender relaxes you and lemon improves your breathing. Choose the fragrance that you like the most and use a diffuser to scent your office.
Take your family with you
The last of the decoration ideas to have a motivating office has to do with taking your family to work with you. Although it's not possible to seat your children, husband or parents next to you, you can take in a couple of photographs of them. Without a doubt, they're a great incentive and motivation.
Place a couple of picture frames next to your computer that'll remind you of the most special moments with your family.
Go ahead and decorate your office to motivate you
Make the decor of your office motivating enough so that it doesn't feel like torture to go to work every day. After so many months of working from home, embrace this new reality.
It might interest you...